The true 'made in Italy' quality
Mediterraneo is a company that manufactures leather and fabric handbags, wallets and accessories.
We offer modern and functional products, with quality fixtures, for women, men and children. Carefully we choose materials that, with pride, we work in our area, the Abruzzo, where land, water and air represent an unique heritage.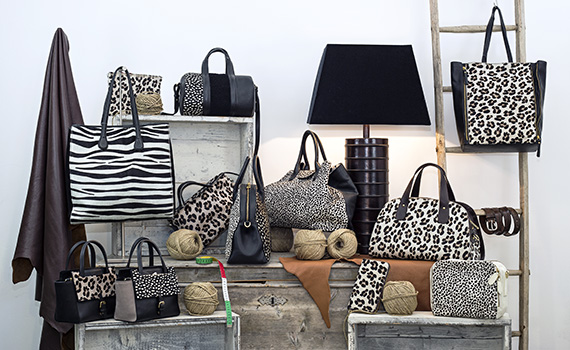 A passion for quality handmade goods
The accurate handmade production performed with passion blends with the authentic expression of Italian style, elaborate with skill on materials chosen with care and competence, they encounter the expert hands of experienced artisans, following the tradition of excellence enhanced by innovative technologies and machinery, offering customization and hight quality. Constantly updated, looking for new design, specialized in leather goods crafted by hand, we work around the world and are proud to offer hight quality, innovation and Italian tradition.
Experience and professionalism
Mediterraneo was started from the passion, the professionalism, the experience by Maurizio Cetrullo. Even if a young company established in 2007, the years spent by the owner in the field of fashion accessories are a wealth of deep knowledge of the product – starting from style to commercial and production field, combined with scrupulous attention to the manufacturing and the choice of materials - that is dedicated to the successful collaborations with the most important international private labels around the world, who seek in made in Italy quality a new proposal.


Sustainability
Conscientious, we work for sustainability and we are daily committed in the environment, in order to preserve our region as best we can.
Craftsmen by passion, the True and quality "made in Italy".